Plastic Pail Manufacturer History
On September 2, 1943 my parents married. My dad was on leave from the Pacific Theater of the Navy, and my mom had just finished high school.
When they started their first business in 1963, they didn't buy a steak from the grocer for over a year. My dad would leave home Sunday night and return on Friday night. While my dad was away at work, my mom worked hard raising our family. She sewed my dad's suits and shined his shoes over the weekend and off he'd go again…
Sometimes he'd bring home money and sometimes he wouldn't, but week to week, order by order, promise by fulfilled promise and customer by customer — they built a business. Over time, my dad built the business and eventually received accolades as a successful entrepreneur. Later in life he gave all of the credit back to my mom: "Never, never would have happened without her," he repeatedly told our family.
M&M continues to grow and like any successful growth; it is the direct result of many extraordinary people.
The best way to tell you about my parents, the founders of M&M is this:
Would they be proud of M&M today? YES
But would they be far more proud of my family? YES
And for that, am I far more proud of them? Very much so…
Plastic Pail Manufacturing: Made in the USA
M&M Industries, Inc. is a US-based plastic pail manufacturer which was established in 1986 by Glenn Morris, Sr. Mr. Morris began in 1963 packaging over-the-counter remedies. An inventor who has 44 patents for his ingenious ideas, he saw the need for a "child-resistant" cap to assure safety for prescription products, and developed one.
Today the company is owned and operated by his son, Glenn Morris. M&M Industries has two manufacturing plants in Chattanooga, TN in addition to plants in Phoenix, AZ and Lordstown, OH.
We have the capability to print using dry offset printing, in-mould labeling or heat transfer labeling.
M&M employs individuals committed to excellence and quality. We believe in customer service and personal attention.
M&M Industries is a manufacturer of containers for hazardous and non-hazardous solids and liquids.
The containers we manufacture are ideal for biohazard waste, hazardous chemicals, solid waste and solid chemicals. Most containers are U.N. Certified and are made with FDA grade materials.
M&M manufactures Screw Top Pails, Quarter Turn Lite Plastic Pails, Liquid UN Certified Pails, Traditional Pails, Drums, Square and Rectangular Pails, 10 Quart Food Grade Pails and Wipes Covers. Pails are Senior Friendly and Child Resistant.
M&M Industries provides value to the customer by giving them an easy-to-use container that grows their market and the option of a traditional open-head pail. Our pails are extremely strong, extremely durable and will give the product inside a feel of quality and protection.
Our Quality Commitment
M&M Industries, Inc. will always strive to improve our products and manufacturing processes to completely satisfy the needs and expectations of each customer. We will deliver to them in a timely manner to meet their schedule and provide quality products and services they can rely on.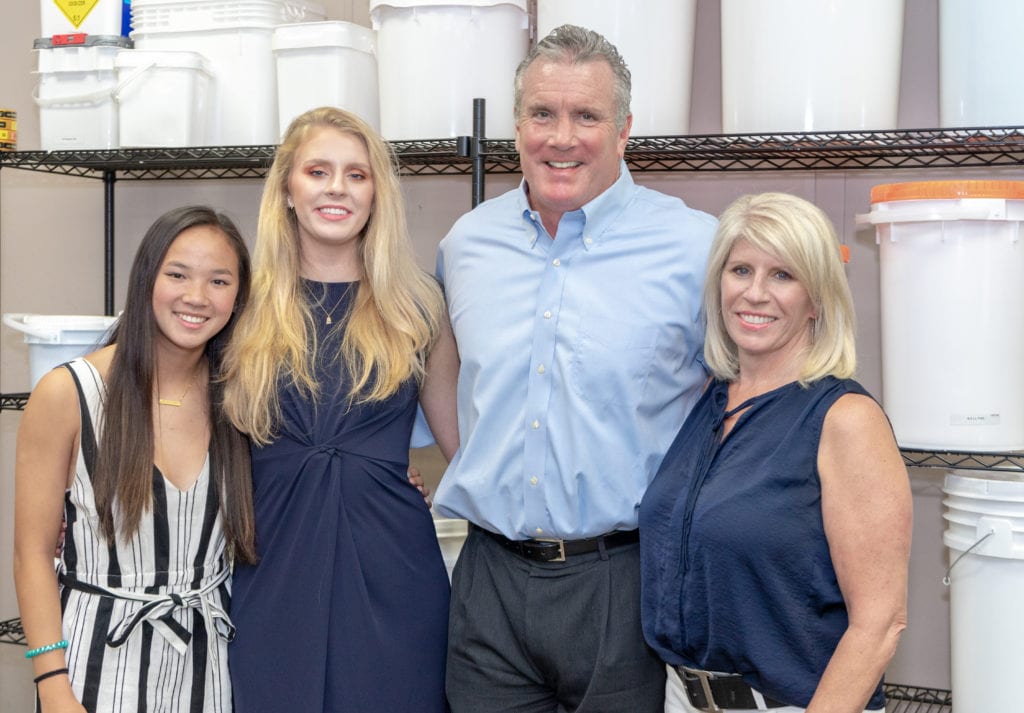 Glenn Morris & Family
President & CEO of M&M Industries