5.0 Gallon ReGenesis™ Pail
All M&M products have individual part numbers. Please reach out to your M&M contact for the correct part number for your product.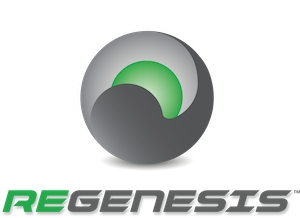 Innovative packaging solutions to sustainability legislation based on advanced analytics and strategic thinking. Through the ReGenesis™ process, a five-gallon pail is produced using a core that's made from post-consumer recycled material and is then encapsulated with layers of virgin material.
Pail contains up to 43% recycled material
Exceeds current legislation regulations on recycled material content
ReGenesis(™) has the ability to co-inject PCR, PIR or regrind material
Heat transfer or offset printing
Grip and rip tear tab cover
Metal or plastic handles
FDA grade materials
UN Certified for Solids Groups II and III
Size available: 5.0